Does a family sticker make a good Christmas gift? Oh yes! Something unique, custom, a perfect fit for that special someones personality!
Expand the Christmas Holiday FAQ for details! (Canada and Intl, Recommend purchase before Dec. 6th)
Here's just a few customers pictures of the family stickers. The family stickers look great on the windows, or even paint!
Send your family decal picture too me and I'll post it here too.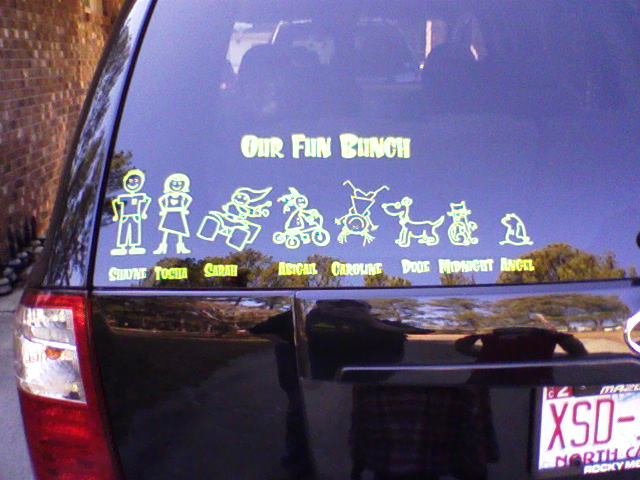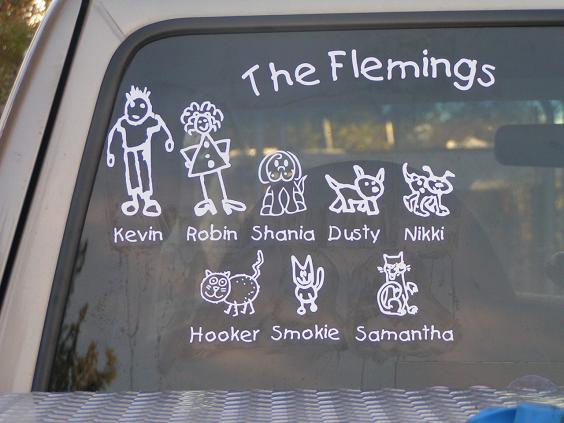 To see a full customers rides section see the customers rides at our main site.
Create your family decal now!